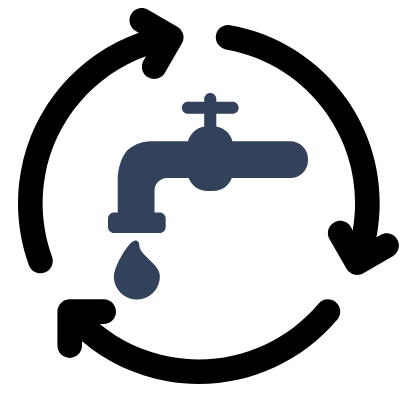 Water Treatment Process
The Muscle Shoals Water and Wastewater Department supplies drinking water to residents from its surface water treatment plant located on Wilson Lake.
Read More!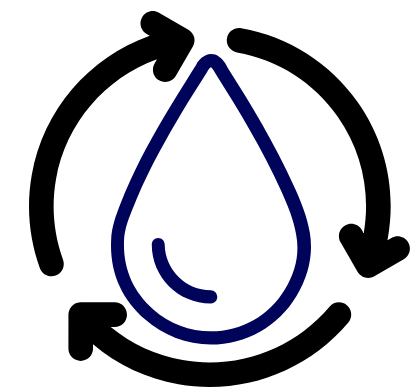 Wastewater Treatment Process
Wastewater is processed through the water treatment plant using activated sludge.
Click the link below to learn more!
Read More!
SPECIAL NOTICE TO OUR CUSTOMERS CONCERNING PFAS
In our efforts to inform our customers about the presence of "forever chemicals" (also known as PFAS), in the
Muscle Shoals Utilities Board water supply, we have actively tested and reported the presence of these
chemicals. The EPA has recommended that water systems that measure levels of PFOS and PFOA at amounts
that are higher than the current EPA 2022 Health Advisory inform their customers to take action to reduce the
chemicals in their drinking water. In conjunction with ADEM, we have monitored the levels of these chemicals
in the Tennessee River which serves as the source of our drinking water. The Muscle Shoals Utilities Board is
taking action to install treatment technologies to reduce the PFAS contaminants in our drinking water to a safe
level consistent with the EPA's Health Advisory.
PFAS Evaluation Information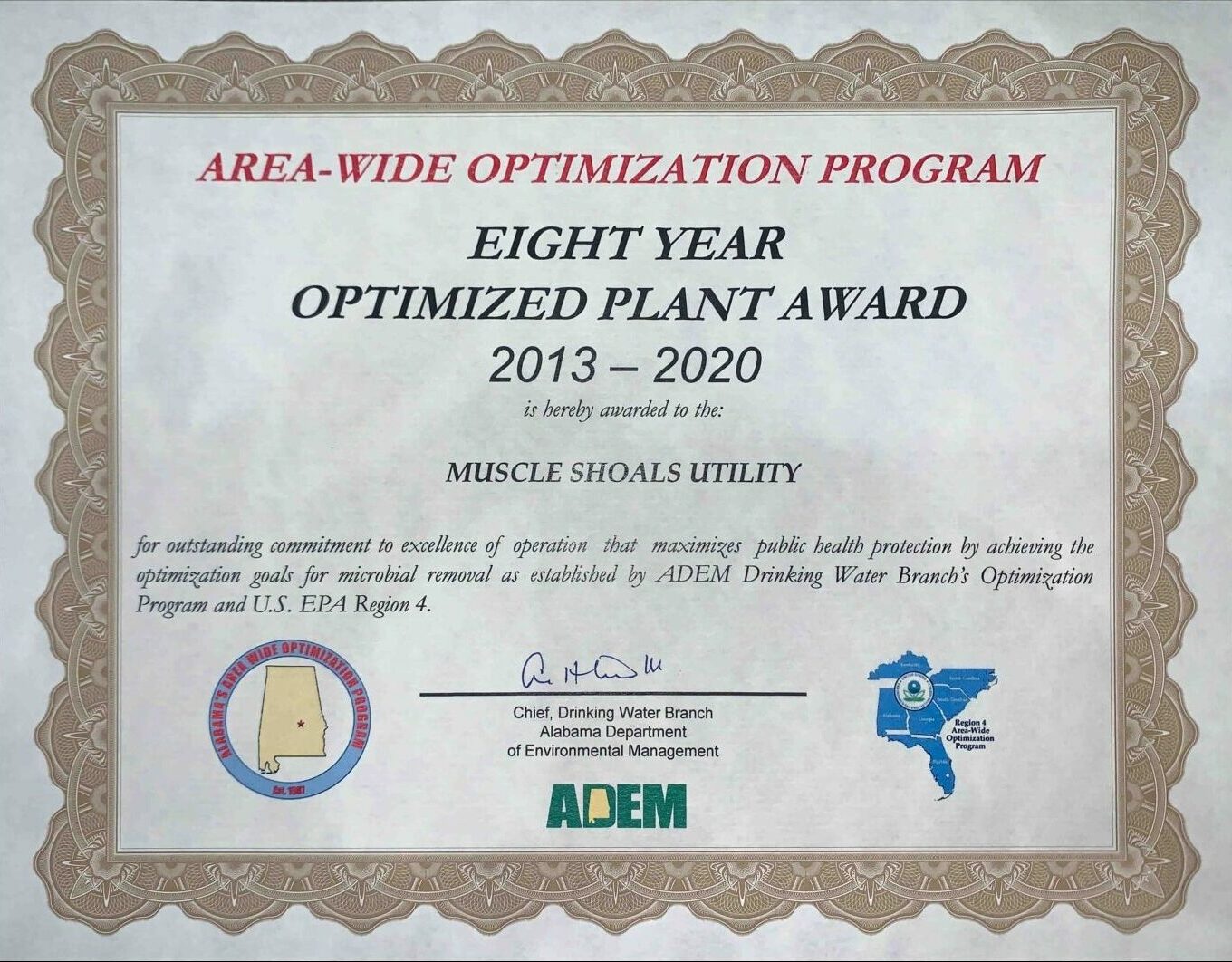 Monthly Board Meetings
Muscle Shoals Water and Wastewater board meetings are held monthly in the MSUB Board Offices on every third Thursday at 5pm.
Board Members
Tyrus Mansell, Chairman - July 2027
Kevin Self, Vice-Chair- July 2028
Joe Underwood, Member - July 2029
Donna Ricks, Member - July 2024 
Waylon Huguley, Member - July 2026